Double Click to Enlarge Photos



Acoustical Ceiling Cleaning and Restoration Experts:

Caruso Cares' National Ceiling, Wall & Lighting Network has been the leader and foremost expert in the Acoustical Ceiling Cleaning and Exposed Overhead Structure Cleaning business since 1987, and has been written in such trade publications as:

Why our Ceiling Cleaning Network
?
Since 1987, Fortune 500 Companies, Top Retailers, General Contractors, Business Owners and Managers have trusted their Acoustical Ceiling Cleaning and Exposed Open Structure Cleaning work to Caruso Care's - National Ceiling, Wall & Lighting Network.
Interviews in Trade Publication Magazine!
In early, 1990's, Chain Store Age Executive Magazine did an interview with The Kroger Company and Target Stores. In which, both The Kroger Company and Target Stores, confirmed that Scott Caruso and his company were cleaning ceiling tile and grid to a like new condition with results in the 95% range.
Foremost Ceiling Cleaning Industry Expert!
Scott Caruso has established Caruso Care's - National Ceiling, Wall & Lighting Network as the nation's premier company supplying state-of-the-art services and products uniquely designed to solve your most difficult ceiling restoration, lighting, energy auditing and recycling problems.  Today, Scott Caruso is considered one of the foremost Experts in the Specialty Cleaning Industry.
Ceiling Cleaning and Exposed Structure Cleaning Before and After Pictures.
Take a look at some of our Before and After Pictures for Ceiling Cleaning, Exposed Structure Cleaning, Wall Cleaning, Light Fixture Cleaning and more.  You will see for yourself the kind of results that the leading experts in this field obtain using our exclusive Ceiling Cleaning Products and Ceiling Cleaning Equipment.
We have delivered our acoustical ceiling cleaning and restoration products, equipment and services to some of best General Contractors working with Walmart and other top retailers with letters of testimony from many of them to prove why they consider us #1 time and time again. READ MORE letters of Testimony and Case Studies from some of our other customers.
Just ask: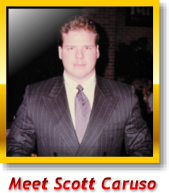 In 1987, Caruso Care invented the process in which all standards have been set in our industry for cleaning and restoring Acoustical Ceiling and Exposed Overhead Structures and was featured in 1993 Chain Store Age Executive Magazine with Interview with Kroger's and Target.  Our acoustical ceiling cleaning products have been tested in many fortune 500 Laboratories' as well as the Sears Laboratory and Scott Caruso has been the guest speaker for many companies over the past 25 years.

We currently have the only GS-37 Approved Exposed Overhead Structure Cleaner available today.  Our Ceiling Cleaning Systems have set the standards for the industry and we have cleaned for over 26 years for all the major retailers and today are still the vendor of choice for the same.  We have a national network of specialty cleaning service centers that handle thousands of facilities annually and currently travel the country for top retailers and multi-facility corporations today. We currently travel throughout the country and have trained many professional ceiling cleaners over the years, which are licensed service centers trained and license by Caruso Care's - National Ceiling, Wall & Lighting Network.  Our

credentials speak for themselves and you can see from the letters of testimony from the General Contractors doing work for Walmart, we are the cream of the crop.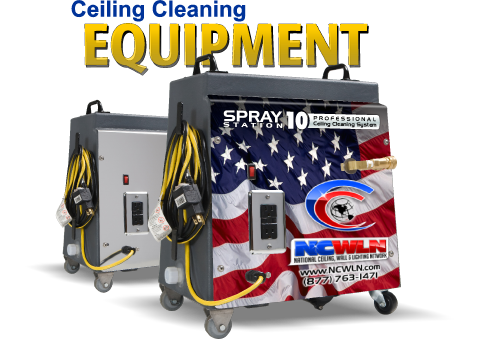 Utilizing our exclusive products and equipment has earned us the National reputation as America's Premiere Leader in Acoustical Ceiling Restoration and Specialty Cleaning Services. We have had articles published in various National Trade Publications, drawing upon our expertise in the development of Specialty Cleaning Systems, Software, and facilities services delivery. We are the only manufacture that actually does the cleaning, and not just sell the equipment and products, so if you want to learn from someone that knows how to actually clean acoustical ceilings and open structures for large customers, then learn from the best, CARUSO CARE - NCWLN, find out how you can become a Service Center Today.
Our expertise was accumulated in the caldron of the real-world delivering services to Fortune 500 Corporation & Top Retailer Clientele. As a "Contractor", we have developed planning and management skills, which allows us to bring together the experience, expertise, exclusive products and equipment, supplying our service centers with the best operational support to back up claims with results. This same networking approach has allowed us to deliver these specialty cleaning services to our customers throughout the country.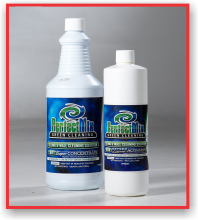 It's like a special recipe (like KFC) that only we have. Our exclusive Heavy-Duty Oxygen Enhanced green cleaning formula's can't be compared, our proprietary cleaning methods deliver superior results on the toughest and largest facility cleaning jobs, without any mess, and, with superior results, time after time, after time.  No one can accomplish your Specialty Cleaning and Services needs with more expertise than NCWLN. That's a Fact! And we can prove it.

Long before it became the standard to clean the acoustical ceilings we were the leader that educated and developed systems to be able to save not only the environment with our RIPP Program (recycling-in-place program), but save millions of dollars by cleaning acoustical ceilings instead of replacement.
FOR INFORMATION - Email:  [email protected]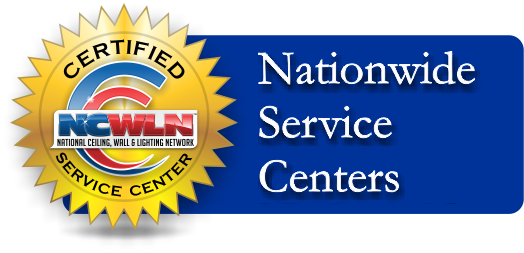 Since 1987, our staff at Caruso Cares' National Ceiling, Wall & Lighting Network has delivered premium quality facilities management services to Internationally known clients such as Walmart, Sears & Roebuck co., Target, Kmart, Caterpillar, Roche Diagnostic, Eli Lilly & Company,(AAFES) Army & Air Force Exchange Services, Meijer Department Stores, and many others, since 1987.

National Office Staff - Email:
"CLICK ON" each name to learn more or sent them an email by "CLICKING ON" the email address.
 Scott Caruso
 National Operations Director
 [email protected]






Scott Caruso
Quick Bio Reference Sheet



Karmen Caruso
President
National Sales Director
[email protected]






 Karmen Caruso
 Quick Bio Reference Sheet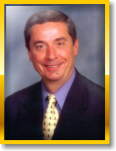 Hal Graves
National Systems,
Marketing & IT Director


[email protected]





Hal Graves
Quick Bio Reference Sheet 

THIS PLAQUE IS FROM ONE OF OUR INTERNATIONAL CUSTOMERS


FOR CEILING CLEANING SERVICES IN INDIANAPOLIS, INDIANA

 

 
Our Experts have more years of hands on experience and real world application of our specialty cleaning services, providing us a level of expertise that our customers have come to know and trust.

One of our Internationally known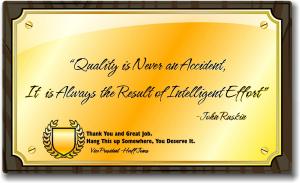 clients, recently
, following a larg
e
project for them, presented us with a
plaque that reads: "

click on the plaque

"
Find out for yourself why so many customers trust their Specialty Cleaning and Services needs to NCWLN, we deliver better results time after time. Don't take our word for it, find out for yourself. We know that you will see a difference from the "First" time you call us until the end.

Remember, looking at a tough Ceiling, Wall or Lighting Project,
give us a call, 877-763-1471, or email us at [email protected],
you'll be glad you did!
"Call the Best" and "Forget the Rest".