Double Click to Enlarge Photos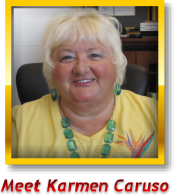 Karmen Caruso
President/National Sales Director
[email protected] 
Karmen Caruso and the Caruso Family have delivered specialty cleaning services since 1987. Karmen has been in sales and management all of her life. She brings to the table strong work ethics and believes in putting the client first and foremost above all else. She believes in "TEAM" Together Each Achieves More. She is very professional in all that she does and works closely with her team and has a hand on approach.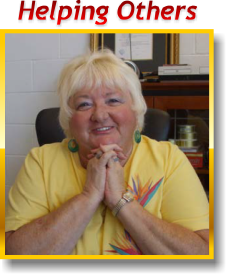 Her Love for God shines through as she is active in her own church, doing whatever is called upon her to do. Karmen believes that you are to use the talents God has given to you. And, God gave us the talent and art of Delivering Ceiling, Wall and Lighting Services to large customers around the world, with superior results. Utilizing our Exclusive #1 ceiling and wall cleaning products has allowed us to shine over others; this was certainly a gift from GOD. 
With more than 50 years of walking with the Lord. Karmen is a great asset to the National Ceiling, Wall & Lighting Network. She brings, love, honor, integrity, and the ability to serve others in accomplishing our work. Karmen believes in the verse "I can do all things through Jesus Christ that strengthens me." Karmen tries to set an example for her children and grandchildren. Teaching the grandchildren that Jesus loves them and especially to pray. She knows the power of prayer and she gives God all the praise and glory. Karmen has served 4 terms as president of ABWA (American Business Women's Association). She is also a member of the Fleur-de-lis club. "When I retire I want to devote more time to doing the Lord's work.
She also volunteers her time at the local food pantry Lawrence InterFaith Endeavor, Inc. by sitting on the board where she has served the last 15 yrs., Two (2) of which she was President and several years she was Secretary. She is active in her church as well and heads up the Women¹s Ministries annual auction to raise money for their outreach program including their local pantry.

National Office Staff - Information and Email:
"Click on" More Information to learn more or sent us an email by "clicking on" the email address.

 Scott Caruso
 National Operations Director
 [email protected]






Scott Caruso
Quick Bio Reference Sheet



Karmen Caruso
President
National Sales Director
[email protected]






 Karmen Caruso
 Quick Bio Reference Sheet


---

 





Hal Graves


National Systems,
Marketing & IT Director


[email protected]











Hal Graves
Quick Bio Reference Sheet