Double Click to Enlarge Photos



Ceiling Cleaning Magazine Article with Target Stores and The Kroger Company about our Ceiling Cleaning Process:
In 1993, chain store age executive magazine did an article on the ceiling cleaning & restoration services provided by Scott Caruso. Below is the cover of the magazine and the inside table of contents highlighting the interview with Target Stores and The Kroger Company. The following two pages included is the entire article and its content, at the time of this article in 1993, Mr. Caruso had been working with Target Stores for 2 years and The Kroger Company for 5 years. Since this article in 1993 our company have cleaned and restored millions of square feet of ceilings using our RIPP Program (Recycle-In-Place Program).
 Chain Store Age Magazine
Article about Ceiling Cleaning

 

COVER
CSAE
TABLE OF CONTENTS
CSAE

ARTICLE PAGE 1
DON'T REPLACE IT

ARTICLE PAGE 2
DON'T REPLACE IT




These are the actual before and after pictures featured in Chain Store Age Executive Magazine with results from the Ceiling Restoration process supplied by Scott Caruso and his Team for The Kroger Company.
1993 Article - Don't Replace It - Clean It
Interviews with Target Stores & The Kroger Company
By: Chain Store Age Executive Magazine - 1993
Source: Caruso Care - National Ceiling, Wall & Lighting Network

Since 1987, our company has been
publicized in National Trade Publications:
 

Trade Publication Articles about Ceiling Cleaning

 

Chain Store Age Executive (The Retail Managers Magazine) Interviewing Target and Kroger
Services (The Official Magazine of the Building Services Contractors Association)
School Facilities News Clean it
Don't Replace It

Installation
Cleaning
Specialist

HIRE AN EXPERT IN THE CEILING CLEANING
AND RESTORATION BUSINESS!
When ceiling cleaning was first founded, Scott Caruso's was
one of the leaders, he was one of the first to
use his exclusive ceiling cleaning solutions to clean and restore acoustical ceilings for top retailers. See Target and Kroger interview in 1993, about Scott Caruso's and the Exclusive Ceiling Cleaning process used.
We have used our exclusive ceiling cleaning systems and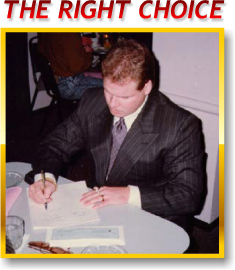 methods to restore ceilings for the Largest Retail Clients and Property Managers, with letters of testimonials, dating back to when our systems were first proven (see Brian Kimmerling's letter from Target) working for the Big Retailers, traveling from  New York to California, from Michigan to Texas.

Today, the NCWLN Network has the Best Trained and Most Knowledgeable Experts throughout the country,  delivering specialty cleaning and lighting services to both large and small clients.

By cleaning your acoustical ceilings you can save your organizations valuable maintenance and remodeling dollars, not only will it save you money over the other methods but, it will prolonging the life of your ceilings, while MAINTAINING A HIGH QUALITY OF CLEANLINESS.  

THIS PLAQUE IS FROM ONE OF OUR INTERNATIONAL CUSTOMERS
FOR CEILING CLEANING SERVICES IN INDIANAPOLIS, INDIANA  
 Our Experts have more years of hands on experience and real world application of o
ur specialty cleaning services, providing us a level of expertise that our customers have come to know and trust.

One of our Internationally known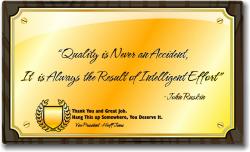 clients, recently
, following a larg
e
project for them, presented us with a
plaque that reads: "

click on the plaque

"
Find out for yourself why so many customers trust their Specialty Cleaning and Services needs to NCWLN, we deliver better results time after time. Don't take our word for it, find out for yourself. We know that you will see a difference from the "First" time you call us until the end.

Remember, looking at a tough Ceiling, Wall or Lighting Project,
give us a call, 877-763-1471, or email us at [email protected],
you'll be glad you did!
"Call the Best" and "Forget the Rest".