Double Click to Enlarge Photos



Contact Us, Send Bid Request for Ceiling Cleaning and Restoration, Lighting Projects and other Specialty Cleaning Projects you have.
Please send your request for bid to the information email supplied below or contract your represenative at the National office staff.
If you would like to make a payment go to the Make a Payment section and fill out the information needed.
Send Mail to:
Corporate Headquarters
Caruso Care, Inc. - NCWLN
8063 Madison Av - #247
Indianapolis, Indiana 46227
TOLL FREE  - 877-763-1471      
24-HR FAX   - 877-763-1479
Send Bid Request Email: [email protected]
National Office Staff - Email:
"Click on" each name to learn more or sent them an email by "clicking on" the email address.



Scott Caruso
National Operations Director
[email protected]


Karmen Caruso
President/National Sales Director
[email protected]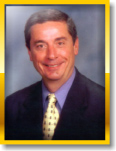 Hal Graves
National Systems,
Marketing & IT Director
[email protected]