Double Click to Enlarge Photos



ACOUSTICAL CEILING TILE RECYCLING-IN-PLACE PROGRAM
OUR ACOUSTICAL CEILING TILE RECYCLING-IN-PLACE PROGRAM has been saving company's money over the cost of total ceiling replacement and more than Twenty-Eight Years, but more importantly.. 

THE ENVIRONMENT, ENERGY AND THE EARTH.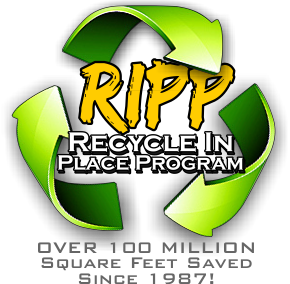 FOR OVER 28 YEARS

We can supply you with a better alternatives to
total ceiling replacment and maintenance of your ceilings.
Lets save you money, the environment
and the earth all at the same time.
Our RIPP Program - Recycling-In-Place Program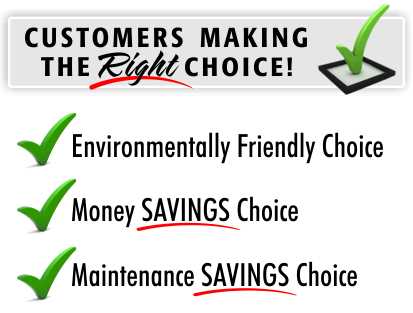 Caruso Care's National Ceiling, Wall & Lighting Network have been Recycling-In-Place Acoustical Ceiling Tiles since 1987, years before it became environmenally friendly by today's standards to do so. 

With our RIPP Program (Recycling-in-Place Program) our customers save money and the environment by using our program to address their Acoustical Ceiling care needs. (see interview in Chain Store Age Excutive Magazine Article with interviews with The Kroger Company and Target Stores about our work,  Dating back to 1993). 
By cleaning and restoring the ceiling tile in place our customers have not only saved thousands of dollars over the cost of replacing the ceiling or ruining it by painting or coating the ceilings, but have been environmentally responsible stewards for years before now.  Not only did our customers save the environment by using our RIPP Program - Recycling-In-Place Program for the past 28 years, but they have also learned that you can restore your acoustical ceilings to look like new for a fraction of the cost of replacement saving value resources in Manufacturing and Energy.  Find out how you can do your part to save your corporations footprint with the needless disposal of cleanable acoustical ceilings.

By using our RIPP PROGRAM - Recycling-In-Place Program – For every ONE TON of Acoustical Ceiling Tiles that are professional cleaned and restored will accomplish these Environmentally Friendly Goals: 
Eliminates 1000 kilograms of greenhouse gases
(the equivalent of driving a car 1,500 miles.)

Saves

10 tons

of virgin raw materials required for manufacturing new ceilings, which also saves

1,000 gallons

of water.

Saves 2,800 Kilowatt hours
of Electricity.
(enough energy to power four homes for a month)

Recycling ceilings can also contribute to LEED® Material and Resources, Waste Management MR Credit 2.1 and 2.2.
Environmental Recycling Of Lamps & PCB Ballasts
 
Nationally, about 600 million lamps are disposed of annually, each containing 12 - 50 milligrams of mercury, with some high intensity discharge lamps containing as much as 250 milligrams of mercury. These lamps and PCB ballasts must be properly recycled. During the handling of these lamps many break, releasing mercury vapor to the handler and the environment. Solid waste incineration or landfill of mercury containing lamps releases the mercury back into the environment. Some lamps may also contain lead in the glass and lead solder.