Double Click to Enlarge Photos



National Ceiling Cleaning Network - National Staff:
Scott Caruso and Caruso Care's National Ceiling, Wall & Lighting Network have set the standards for Ceiling Cleaning and Restoration from the beginning. I mean, from the start of the ceiling cleaning industry, since 1987. Before, it was, paint it or replace it.
Since 1987, our staff has delivered premium quality facilities management services to internationally known clients such as Sears & Roebuck co., Target, Walmart, Caterpillar, Roche Diagnostic, Eli Lilly & Company, (AAFES) Army & Air Force Exchange Services, Meijer Department Stores, and many others, since 1987.
America's Premiere Leader in Acoustical Ceiling Restoration:
Utilizing our exclusive products and equipment has earned us the National reputation as America's Premiere Leader in Acoustical Ceiling Restoration.
Today, the answer should be Clean and Restore it, for a fraction of the cost using our RIPP Program (Recyling-In-Place Program). Save valuable maintenance dollars and the environment at the same time.
Our staff's expertise was accumulated in the caldron of the real-world delivering services to Fortune 500 Corporation & Top Retailer Clientele. As a "Contractor", we have developed planning and management skills, which allows us to bring together the experience, expertise, exclusive products and equipment, supplying our service centers with the best operational support to back-up claims with results.
This same networking approach has allowed us to deliver these specialty cleaning services to our customers throughout the country. Contact our Staff or learn more about us by viewing our individual staff members or call us today for a estimate on restoring your acoustical tile ceilings, exposed overhead structures, walls, lights, and other specialty cleaning projects.
National Office Staff - Information and Email:
"Click on" More Information to learn more or sent us an email by "clicking on" the email address.




Karmen Caruso
President/National Sales Director
[email protected]



Karmen Caruso and the Caruso Family have delivered specialty cleaning services since 1987. Karmen has been in sales and management all of her life. She brings to the table strong work ethics and believes in putting the client first and foremost above all else. She believes in "TEAM" Together Each Achieves More.




Scott Caruso




Director of Operations




[email protected]

Scott Caruso has been the Pioneer in the ceiling cleaning & restoration industry. Starting in 1987, Mr. Caruso has served both large and small customers all across the country. Mr. Caruso has spent 25 years developing exclusive lines of equipment, products, services and software.




Hal Graves
National Systems, Marketing & IT Director
[email protected]





Mr. Graves received his BS and MA in Communications from Ball State University in Muncie, Indiana. After serving for six years as the Assistant Director of Public Information for the University of Nebraska, he was a Television Producer for KBGT-TV in Lincoln, Nebraska and KETV-TV in Omaha, Nebraska for seven years.

HIRE AN EXPERT IN THE CEILING CLEANING
AND RESTORATION BUSINESS!
When ceiling cleaning was first founded, Scott Caruso's was one of the leaders, he was one of the first to

 

 

use his exclusive ceiling cleaning solutions to clean and restore acoustical ceilings for top retailers. See Target and Kroger interview in 1993, about Scott Caruso's and the Exclusive Ceiling Cleaning process used.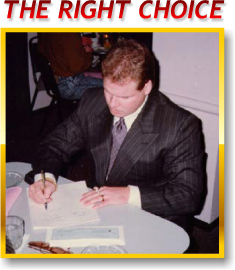 We have used our exclusive ceiling cleaning systems and methods to restore ceilings for the Largest Retail Clients and Property Managers, with letters of testimonials, dating back to when our systems were first proven (see Brian Kimmerling's letter from Target) working for the Big Retailers, traveling from  New York to California, from Michigan to Texas.

Today, the NCWLN Network has the Best Trained and Most Knowledgeable Experts throughtout the country,  delivering specialty cleaning and lighting services to both large and small clients.

By cleaning your acoustical ceilings you can save your organizations valuable maintenance and remodeling dollars, not only will it save you money over the other methods but, it will prolonging the life of your ceilings, while MAINTAINING A HIGH QUALITY OF CLEANLINESS.  

Scott Caruso and his company has been on the cutting edge technology as it relates to, products, services, systems, equipment and software for the acoustical ceiling cleaning and restoration industry, along with wall cleaning technology and lighting Services. Our Company was the first to handling large facilities like, Grocery and Food Industries, Retail and Shopping Areas, traveling the country, one state at a time, from New York to California, From Michigan to Texas, and we have many success stories to tell you about.
Our success in developing products, services and systems for servicing large clients nationally provides us a level of expertise, knowledge, experience and real world life experiences that not many can boost about.
Scott Caruso and his leadership in this technology revolutionized the way that facility managers looked at acoustical ceilings.
Thanks to Scott Caruso and his educational materials, leadership and marketing skills, most companies now know more about ceiling services and select the best alternative, Cleaning it, rather than painting or coating the ceiling.
Mr. Caruso has had articles published in various National Trade Publications, drawing upon his expertise in the development of Specialty Cleaning Systems, Software, and facilities services delivery.
Certified by the State of Indiana as a Certified Energy Auditor in the Bayh Administration, Mr. Caruso has applied his auditing experience to the development of Energy Auditing & Management Software Systems.
Send Mail to:
Corporate Headquarters
Caruso Care, Inc. - NCWLN
8063 Madison Av - #247
Indianapolis, Indiana 46227
PHONE - 877-763-1471      
24-HR FAX   - 877-763-1479
 
E-mail Information to: [email protected]