Double Click to Enlarge Photos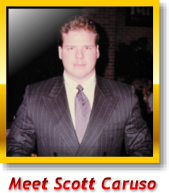 Scott Caruso
National Operations Director
[email protected]

Scott Caruso has been a Pioneer in the Ceiling Cleaning & Restoration industry. Starting in 1987, Mr. Caruso has served both large and small customers all across the country. Mr. Caruso has spent 25 years developing exclusive lines of equipment, products, services and software. He has established Caruso Care's - National Ceiling, Wall & Lighting Network as the nation's premier company supplying state-of-the-art services and products uniquely designed to solve your most difficult ceiling restoration, lighting, energy auditing and recycling problems.  Today, Scott Caruso is considered one of the foremost Experts in the Specialty Cleaning Industry.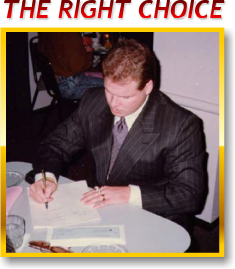 Since 1987, our commercial building services companies, headquartered in Indianapolis, Indiana, has delivered premium quality facilities management services from East Coast to West Coast, From North to South, all across the Country for Internationally known clients such as Walmart, The Kroger Company, Sears & Roebuck co., Target, Kmart, Caterpillar, Eli Lilly & Company, (AAFES) Army & Air Force Exchange Services, Meijer Department Stores and many others since 1987.
Scott Caruso has been written in several trade publications and has been one of the leaders in the ceiling cleaning industry, with articles, in Chain Store Age Executive Magazine with interviews with Target and Kroger. Scott has also had articles in Building Services Magazine, Installation & Cleaning Specialist and School Facilities News.
Mr. Caruso conceived and developed the first Copyrighted Energy Auditing & Management Systems, the first, totally seamless, handheld-to-desktop hardware and software systems designed for state-of-the-art Energy Retrofitting Auditing and Management. Certified by the State of Indiana as a Certified Energy Auditor in the Bayh Administration.

National Office Staff - Information and Email:
"Click on" More Information to learn more or sent us an email by "clicking on" the email address.

 Scott Caruso
 National Operations Director
 [email protected]






Scott Caruso
Quick Bio Reference Sheet



Karmen Caruso
President
National Sales Director
[email protected]






 Karmen Caruso
 Quick Bio Reference Sheet


---





Hal Graves


National Systems,
Marketing & IT Director


[email protected]











Hal Graves
Quick Bio Reference Sheet