Ceiling Cleaning Expert

Scott Caruso is one of the foremost Ceiling Cleaning Experts in the Ceiling Cleaning Business, don't you owe it to yourself to hire the expert.
Email Scott Caruso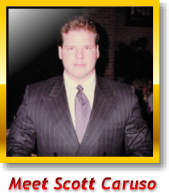 Scott Caruso has been a Pioneer in the Ceiling Cleaning & Restoration industry. Starting in 1987, Mr. Caruso has served both large and small customers all across the country. Mr. Caruso has spent years developing exclusive lines of equipment, products, services and software. He has established Caruso Care's - National Ceiling, Wall & Lighting Network as the nation's premier company supplying state-of-the-art services and products uniquely designed to solve your most difficult ceiling restoration, lighting, energy auditing and recycling problems.  Today, Scott Caruso is considered one of the foremost Experts in the Specialty Cleaning Industry.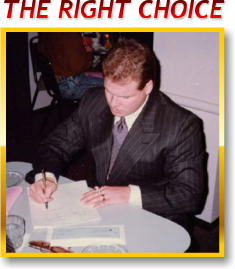 FIND OUT WHY TOP FORTUNE 500 COMPANIES, ARMY AND AIR FORCE BASES, AND INDIANAPOLIS TOP CONSTRUCTION COMPANY'S TRUST THEIR ACOUSTICAL CEILING CLEANING & RESTORATION, OPEN STRUCTURE CLEANING AND OTHER SPECIALTY CLEANING SERVICE WORK TO CARUSO CARE.
Find out why so many customers trust their facility maintenance to NCWLN. Knowledge, Techniques, Exclusive Products and Equipment to handle any size job. Call us today at 1-877-763-1471 for more references and phone numbers. Learn more about featured Testimonials and Case Studies.
Scott Caruso has been written in several trade publications and has been one of the leaders in the ceiling cleaning industry, with articles, in Chain Store Age Executive Magazine with interviews with Target and Kroger. Scott has also had articles in Building Services Magazine, Installation & Cleaning Specialist and School Facilities News.
Mr. Caruso conceived and developed the first Copyrighted Energy Auditing & Management Systems, the first, totally seamless, handheld-to-desktop hardware and software systems designed for state-of-the-art Energy Retrofitting Auditing and Management. Certified by the State of Indiana as a Certified Energy Auditor in the Bayh Adminstration.



Call Us Toll Free Today!
(877) 877-763-1471
or Email us at info@ncwln.com and a friendly representative will be happy to bring you up to-date on all our services and how we can help you.