Double Click to Enlarge Photos



National Lighting Maintenance and Lighting Retrofitting Services Contractor providing National and Regional Lighting Services:
Acoustical Ceiling Cleaning & Lighting Services experts since 1987.  Caruso Care's – National Ceiling, Wall & Lighting Network will help you solve several areas of facility maintenance, such as Acoustical Ceiling Restoration, Exposed Structure Cleaning,  Walls and other areas of specialty cleaning needs but more importantly, the cleaning and maintenance of your Lighting Systems, bulbs and lamps installed within your facility while improving your operational expenses of contracting, coordinating, and dealing with several vendors, by combining our services such as Acoustical Ceiling Cleaning & Restoration with our lighting services allowing you to maximize your savings with only one vendor that can handle both and improve the most reflective surface you have. Cean and restore your ceilings while we clean and spot/group re-lamp or retrofit your lighting system.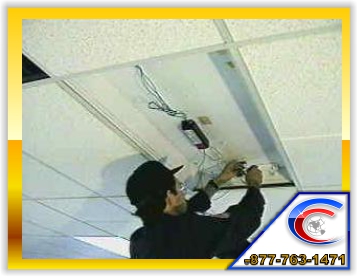 Learn more about our National Lighting Services:

NCWLN can handle all your Lighting needs!

Since 1987, The National Ceiling, Wall & Lighting Network has delivered services for the Specialty Cleaning and Services Industry, specializing in ceilings, walls, lights and other specialty cleaning services. We have cleaned, re-lamped and retrofitted millions of square feet, backing up promises with results.

Our specialty cleaning services deliver superior results for cleaning, retrofitting and re-lamping lighting fixtures and bulbs. Our exclusive light fixture cleaning products provide us a level of results unmatched by other light cleaners. Why?

Our products work better. Our technicians can deliver better results while saving valuable time. We can clean your light fixtures to look like new. And, in most cases, there is no need to replace those prismatic light lenses, have them cleaned and save more money.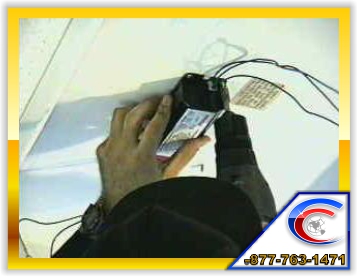 RECYCLING YOUR LIGHTING COMPONENTS
Because of the federal regulations and other environmental concerns, many commercial end-users of lamps and ballasts are becoming sensitive to the need for environmentally friendly, legally sound recycling.
Our specialty cleaning services professionals can deliver superior group re-lamping services along with our other light fixture cleaning and light lense cleaning services. Usually this service is packaged with one of our other services like, retrofitting and group/spot re-lamping services.
Our re-lamping providers offer a recycling program for expended lamps. With pick-up provided to your location, expended lamps are transported to a fully permitted recycling facility with the proper documentation to prevent potential liability.
These documents may include toxic materials manifests and certifications of recycling. Light waste disposal is usually provided in conjunction with other lighting services such as light retrofitting.
Group Re-lamping is accomplished with sensitivity to environmental issues. Discarded lamps should always be properly tested and properly disposed of at an approved and certified Lamp Recycling Center.
It is also a logical fit for National Ceiling, Wall and Lighting Network to deliver lighting products for large customers, packaging services, all at the same time, by one vendor, NCWLN the organization that gets results.
Environmental Recycling Of Lamps & PCB Ballasts
Nationally, about 600 million lamps are disposed of annually, each containing 12 - 50 milligrams of mercury, with some high intensity discharge lamps containing as much as 250 milligrams of mercury. These lamps and PCB ballasts must be properly recycled. During the handling of these lamps many break, releasing mercury vapor to the handler and the environment. Solid waste incineration or landfill of mercury containing lamps releases the mercury back into the environment. Some lamps may also contain lead in the glass and lead solder.