Double Click to Enlarge Photos



Ceiling Cleaning, Maintenance and Restoration of Acoustical Ceilings, Exposed Structure Cleaning and More:
Since 1987, Caruso Care, Inc.'s, National Ceiling, Wall & Lighting Network has specializing in ACOUSTICAL CEILING CLEANING & RESTORATION, EXPOSED OVERHEAD STRUCTURE CLEANING, WALLS, LIGHTING MAINTENANCE SERVICES and other SPECIALTY CLEANING SERVICES accumulating years of experience and knowledge supplying our services to Top Retailers and Fortune 500 customers provides us and our Service Centers expertise not available elsewhere. Let our National Ceiling Cleaning and Lighting Maintenance Services Company handle your next project.
Nationwide Ceiling Cleaning Services: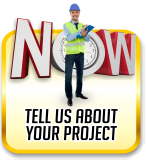 We have delivered our CEILING CLEANING PRODUCTS AND CEILING CLEANING SERVICES all across the USA (from New York to California, from Michigan to Texas) using our exclusive CEILING CLEANING EQUIPMENT AND METHODS to handle any size job. 
TELL US ABOUT YOUR PROJECT NOW!
Why our Ceiling Cleaning Network
?

Since 1987, Fortune 500 Companies, Top Retailers, General Contractors, Business Owners and Managers have trusted their Acoustical Ceiling Cleaning and Exposed Open Structure Cleaning work to Caruso Care's - National Ceiling, Wall & Lighting Network.  Learn More....
Interviews in Trade Publication Magazine!

In early, 1990's, Chain Store Age Executive Magazine did an interview with The Kroger Company and Target Stores. In which, both The Kroger Company and Target Stores, confirmed that Scott Caruso and his company were cleaning ceiling tile and grid to a like new condition with results in the 95% range.  Learn More....
Foremost Ceiling Cleaning Industry Expert!

Scott Caruso has established Caruso Care's - National Ceiling, Wall & Lighting Network as the nation's premier company supplying state-of-the-art services and products uniquely designed to solve your most difficult ceiling restoration, lighting, energy auditing and recycling problems.  Today, Scott Caruso is considered one of the foremost Experts in the Specialty Cleaning Industry.  Learn More....

Ceiling Cleaning and Exposed Structure Cleaning
Before and After Pictures.

Take a look at some of our Before and After Pictures for Ceiling Cleaning, Exposed Structure Cleaning, Wall Cleaning, Light Fixture Cleaning and more.  You will see for yourself the kind of results that the leading experts in this field obtain using our exclusive Ceiling Cleaning Products and Ceiling Cleaning Equipment.  Learn More....
DO YOU HAVE A VINYL TILE
WITH A FIBERGLASS BACK?

 



Explore our website and discover how we can save your company time and money, while improving the overall appearance of your location. Making your facility clean, bright and healthier will also improve employee productivity and customer's attitudes.
"Click ON" the Services Links below to Learn More.

LEARN MORE ABOUT
ACOUSTICAL CEILINGS
LEARN MORE ABOUT
EXPOSED OVERHEAD STRUCTURE
LEARN MORE ABOUT
SPECIALTY CLEANING SERVICES
LEARN MORE ABOUT
WALL CLEANING SERVICES





NCWLN is...Nationally known for it's Ceiling Experts. Delivering superior results to Restaurants, Top Retailers, Property/Facility Managers, Corporate Owners and Managers, General Contractors, Manufacturing, Industrial and Top Fortune 500 Companies around the World.

NCWLN can clean your Exposed Overhead Structures to make your facility clean and brite while operating in a 24-hour facility environment or manufacturing plant.  Our Certified Trained lift technicians have spent thousands of hours operating in some of the hardest to reach area's.

NCWLN can handle your specialty cleaning needs for some of the most delicated cleaning requirements like Tiffnay stain glass panels to Domes and Archways in hotel and casino's to just about anything that requires an expert in specialty cleaning, we can help you.

NCWLN Wall Cleaning Services can insure you pass any Board of Health inspection. Our exclusive products and systems can save you valuable time and money. We Clean all types of walls.  From Fiberglass Reinforced Panels (FRP) to painted block and just about any other surface.

LEARN MORE ABOUT
CEILING RESTORATION
LEARN MORE ABOUT
LIGHTING SERVICES
LEARN MORE ABOUT
ENERGY SAVINGS
LEARN MORE ABOUT
OUR RECYCLING PROGRAM





NCWLN is...Nationally known for Ceiling Restoration, which is not a fancy term for ceiling cleaning. Ceiling restoration is about restoring your ceiling system to look like new without the use of paints or coating that do nothing more than cover up the dirt and ruin the ceiling grid system.

NCWLN Knows Lights. We have cleaned, re-Lamped and retrofitted millions of lights. From T-8 & T-5 Retrofit Kits, Exit Signs, Reflector Spots, Compacts, LED's. We can help with your energy reduction using the best possible lighting available today.

NCWLN is committed to saving energy and the environment. Our lighting energy reduction measures, coupled with manufactuing savings and energy savings for replacing acoustical ceiling tiles by recycling has saved millions of dollars over the alternatives.

NCWLN Recycling-in-Place Program for Acoustical Ceiling Tiles. The RIPP Program, can save your corporation from adding to the already over filled landfills.  By Recycling your acoustical ceiling tiles in place you will not only save the environment but your corporations money as well.




CARUSO CARE'S SPECIALTY CLEANING

EXPERTS

Simply stated.......Caruso Care's, National Ceiling, Wall and Lighting Network has been the best since 1987, we have set the standards that others have only strived to meet. Using our exclusive ceiling cleaning techniques and products has set us apart from the rest. Our competitor's have tried to copy and duplicate us and have failed. Why?

It's like a special recipe (like KFC) that only we have. Our exclusive ceiling cleaning formula's can't be compared, our ceiling cleaning methods deliver superior results on the toughest and largest facility cleaning jobs, without any mess, and, with superior results, time after time, after time.

It's a Fact! And we can prove it.

Find out for yourself why so many customers trust their Specialty Cleaning and

Services needs to NCWLN; we deliver better results time after time. Just ask our customers, FORTUNE 500 COMPANIES, WALMART GENERAL CONTRACTORS SUCH AS CD BARNES & ASSOCIATES, TRIANGLE, JVK CONSTRUCTORS, AMERICAN CONSTRUCTION, KMART, TARGET, SEARS, MEIJER, DUKE-WEEKS, INTERNATIONAL COMPANY'S SUCH AS AAFES AND HERFF JONES TO GREAT RESTAURANTS SUCH AS DON PABLO'S (see video) HARDEE'S, MCDONALDS, BURGER KING, RED LOBSTER, BAHAMA BREEZE AND MANY MORE.  Learn more about featured References and Case Studies. 

"How does the process work when cleaning the acoustical ceiling"

First, we carefully cover everything and protect all the merchandise and equipment, and then, we carefully remove dirt and heavy diffusers dust.  Then by using our exclusive Spray Station 10 Ceiling Cleaning Equipment we apply our Perfect Mix™ Environmentally Green Ceiling Cleaning Solutions, it emulsifies and cleans the dirt and pollutants from the ceiling tile restoring it to a like new condition.  Then we detail all other parts like diffusers, sprinklers, and grids "to shine."

 

PERFECT MIX™ GREEN CLEANING

Made especially for the cleaning and restoration of all types of acoustical ceilings (porous and non-porous), walls, exposed structures and ma ny other surfaces removing soils such as mold, mildew, food and body oils, nicotine and other stains and odors. 

PERFECT MIX™ 801 - CEILING AND WALL CLEANING PRODUCTS AND SOLUTIONS


PRODUCT NAME: PERFECT MIX™ CEILING & WALL CLEANING SOLUTION
PRODUCT NUMBER: 801 - PERFECT MIX™ CEILING & WALL CLEANING SOLUTION

Acoustical Ceiling Cleaning and Restoration Products for cleaning and restoring all types of porous and non-porous acoustical ceilings, from hard to clean Glacier tile and fiberglass backed vinyl face tile like Shasta & Kapok to Fissured, Cortega and Omni tiles in your office or work area.


BENEFITS:




| | | |
| --- | --- | --- |
| | | |
| | | |
| | | |
| | | |
| | | |


We provide our customers HEAVEY-DUTY OXYGEN ENHANCED, NON-TOXIC, BIODEGRADABLE, ODORLESS and PHOSPHATE-FREE products and solutions for their businesses.

Our Perfect Mix ™ Environmentally Green Cleaning Products and Systems are used by Network Professionals and Designed by Cleaning Experts.  Our products and services deliver better cleaning while being environmentally sound. 

Here is a before and after picture of a Casino Ceilings, which was Revealed Edge and 9/16" Grid and Smoking.




Here is a before and after picture of a Supermarket Ceiling that was Cleaned.  Check out the Difference!




We clean Light Fixtures and Replace Water Damaged Ceiling Tile during the Cleaning and Remodeling Process

.


 
 
 

We protect the Investments of our Customers by Covering Everything.




Our Specialist will Detail your Ceiling System by Polishing it as well.

Specialty Cleaning Experts to handle even your toughest cleaning needs.







PERFECT MIX™ GREEN CLEANING

Made especially for the cleaning and restoration of all types of non-porous, ceilings, walls, exposed structures and ma ny other surfaces removing soils such as mold, mildew, food and body oils, nicotine and other stains and odors.

Our Exposed Structure Cleaning Solution is also great or cleaning; vinyl, wallpaper, toilets and urinals, tile and grout, carpet spots and stains, bathtubs, floors, glass, counter tops, non-porous ceiling tile, concrete, marble, stone, showers, upholstery, light fixtures and many other water safe surfaces.  


PERFECT MIX™ 808 - EXPOSED STRUCTURE CLEANER


PRODUCT NAME: PERFECT MIX™ EXPOSED STRUCTURE CLEANER 
PRODUCT NUMBER: 808 - PERFECT MIX™ EXPOSED STRUCTURE CLEANER

Our Exclusive HEAVY DUTY - OXGYEN ENHANCED Exposed Structure Cleaner is a NON-TOXIC, BIODEGRADABLE, ODORLESS AND PHOSPHATE-FREE, Green  Cleaning product that releases Oxygen bubbles that devours organic stains and odors imbedded in all water safe surfaces.  This Solution has been used in the cleaning of Overhead Exposed Structure for such large customers as Walmart with a goal of cleaning beams, roof decking, trusses, duct work, diffusers and just about everything on the ceiling to brighten and restored the structure to its original condition. 



BENEFITS:




| | | |
| --- | --- | --- |
| | | |
| | | |
| | | |
| | | |
| | | |

Meets or Exceeds GS-37 Standard for
Industrial and Institutional Cleaner

 

CARUSO CARE - NCWLN NEWS BLOG




How is your mobile website, Don't have one, well you might want to get one according to Google.
on Sunday, April 19 2015
How is your mobile website, Don't have one, well you might want to get one according to Google. Do you have a website now and need to test it to see if you are ready for the mobile changes coming on April 21st, 2015. If you have a website and want to be found online, it's time to get busy. Tuesda …
Do you have Dirty Acoustical Ceilings - Look Up
on Thursday, December 4 2014
LOOK UP – DO YOU HAVE DIRTY ACOUSTICAL CEILINGS Look up and see how dirty your ceiling really is. Is it nice and white or is it discolored and dirty with soot, bacteria, nicotine and other nasty stuff. If it is dirty then you need to call us the ceiling cleaning specialists. We have …
Ceiling Cleaning Video Testimonial from Ceiling Cleaning Guru
on Saturday, February 15 2014
Ceiling Cleaning Video Testimonial from Ceiling Cleaning Guru about our Service Center Training and Network. You can look for our Video's on our website at http://ncwln.com or YouTube.com. You can also subscribe to the Caruso Care Channel on Youtube for upcoming videos. We would …
Why Customers Should Maintain Clean Exposed Overhead Structures
on Friday, January 24 2014
Why Customers Should Maintain Clean Overhead Structures The reason that Exposed Overhead Structures, beam, pipes, duct systems, roof decking, trusses and other equipment contained in the overhead structure becomes unsightly and dirty is because of the HVAC System that's pulling the air …
Water Damaged Acoustical Ceiling Tiles need to be Replaced
on Tuesday, January 21 2014
WATER CONTAMINATED ACOUSTICAL CEILING TILE Water damaged tile - EPA Indoor Air Facts No. 4, Sick Buildings, and reads..."biological contamination may breed in...Where water has collected on ceiling tiles..." Both for environmental and aesthetic considerations, water damaged tiles should be removed …